BY FAR THE BEST SCREEN COMPANY TO ENHANCE YOUR FLORIDA OUTDOOR EXPERIENCE!

SCREEN REPAIR/REPLACEMENT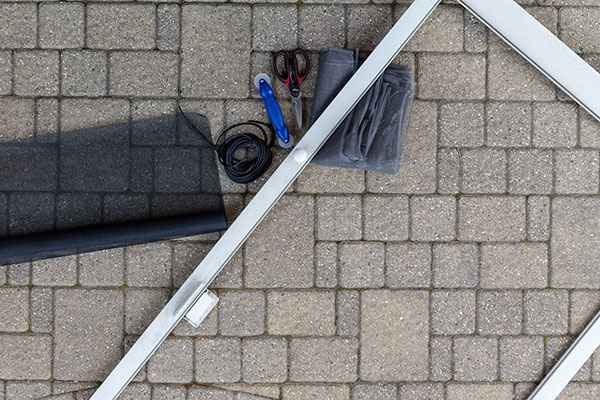 Protect yourself from insects. Don't let flies spoil your food, and don't let yourself become food for mosquitoes. A screen enclosure will also keep you protected from ailments spread by insects such as West Nile Virus. Screen enclosures also keep your outside areas clean. Keep vegetation and other debris off of your patio and out of your pool. Call Affordable Screening Plus for all of your screen repair and/or replacement needs.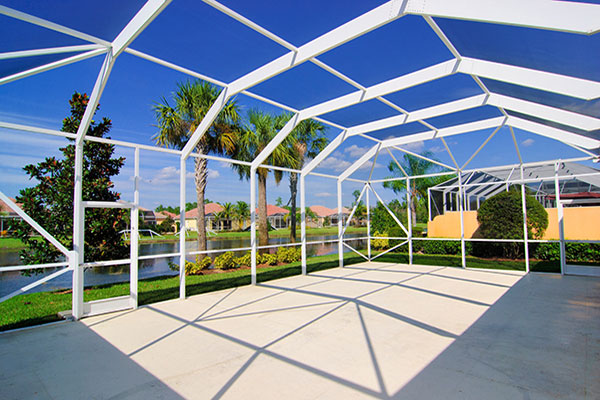 We also specialize in installing insulated aluminum Lanai roofs over your patio or a portion of your pool enclosure as seen on the right. These stylish lanai's can also be wired to handle lighting and fans. They are Miami Dade approved to withstand 150 mph wind and can be installed in a few days. They offer protection from the sun and rain, as well as being cooler and affording you much more usable outdoor living space.
SCREEN ENCLOSURE REFURBISH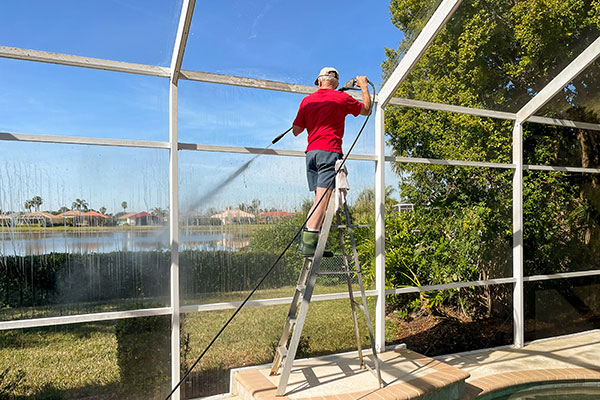 Affordable screening plus uses top quality materials to ensure you get the best result possible and extend the life of your screened enclosure. Hiring a professional team for screen replacement and repair is essential. Our team specializes in rescreening and enclosure repairs that will give your outdoor spaces a complete facelift. Aside from aesthetics, rescreening increases functionality and adds value to your home.
SCREEN REPLACEMENT, REPAIRS OR SCREEN ENCLOSURE REFURBISH

TAKE A LOOK AT JUST SOME OF OUR COMPLETED PROJECTS
FOR A FAST FREE ESTIMATE CONTACT US TODAY


Today, I had a new screened aluminum patio door installed by
Affordable Screening. I found them by searching the Internet
for the 10 best such companies in my area with no prior
knowledge of them. What a professional experience that
was delivered in a timely fashion, and done at a fair, reasonable
price that resulted in a brand-new as requested door on my patio.
In this day and age, it is difficult to find companies that
deliver this kind of experience...Do Not Hesitate to give them
a call.


Great company. John said less needed to be done than I thought,, which was a cost savings. Work was completed a day early. Neat, pleasant employees. Highly recommend.