BY FAR THE BEST SCREEN COMPANY TO ENHANCE YOUR FLORIDA OUTDOOR EXPERIENCE!
Transforming Your Outdoor Living Spaces with Excellence
Welcome to Affordable Screening Plus, your premier destination for expert screen replacement and enclosure repair services. At Affordable Screening Plus, we understand the importance of preserving and enhancing your outdoor living spaces. Our mission is simple: to provide top-quality materials, skilled craftsmanship, and unmatched dedication to ensure your screened enclosure remains a beautiful and functional part of your home.
Our Commitment to Excellence
When it comes to transforming your outdoor spaces, Affordable Screening Plus is your trusted partner. Our team specializes in a range of services designed to elevate the aesthetics, functionality, and overall value of your home:
Our expert team will enclose your outdoor spaces, allowing you to enjoy them year-round. We utilize screen base strips to guarantee a durable and sturdy enclosure.
Protect your investment by addressing mold growth and moisture-related issues. Our pressure cleaning services will restore your enclosure to its pristine condition.
We believe in using the best materials for our customers. Our rescreening process includes removing old rubber, discarding old screens, adjusting hinges, and replacing hardware as needed. We then install brand new Phifer screens, known for their exceptional quality.
At Affordable Screening Plus, we stand behind the quality of our work. That's why we offer a 5-year warranty on all our services. Your satisfaction and the longevity of your screen enclosure are our top priorities.

SCREEN REPAIR/REPLACEMENT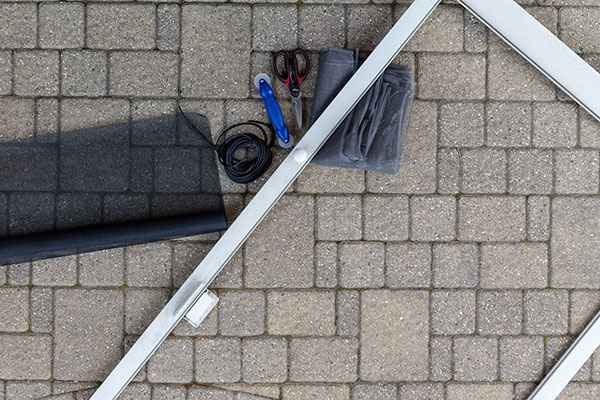 Protect yourself from insects. Don't let flies spoil your food, and don't let yourself become food for mosquitoes. A screen enclosure will also keep you protected from ailments spread by insects such as West Nile Virus. Screen enclosures also keep your outside areas clean. Keep vegetation and other debris off of your patio and out of your pool. Call Affordable Screening Plus for all of your screen repair and/or replacement needs.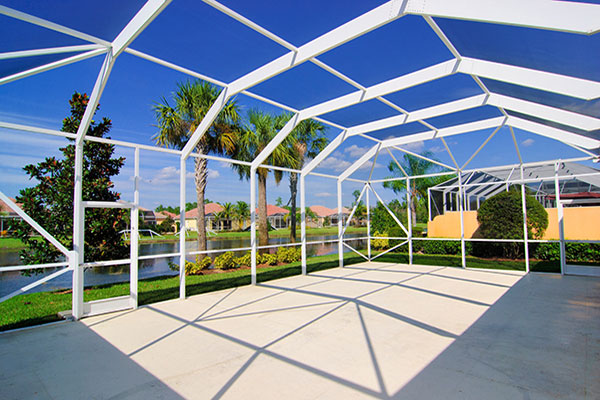 We also specialize in installing insulated aluminum Lanai roofs over your patio or a portion of your pool enclosure as seen on the right. These stylish lanai's can also be wired to handle lighting and fans. They are Miami Dade approved to withstand 150 mph wind and can be installed in a few days. They offer protection from the sun and rain, as well as being cooler and affording you much more usable outdoor living space.
SCREEN ENCLOSURE REFURBISH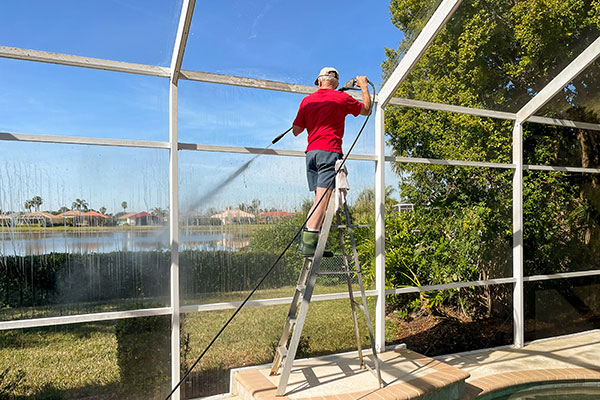 Affordable screening plus uses top quality materials to ensure you get the best result possible and extend the life of your screened enclosure. Hiring a professional team for screen replacement and repair is essential. Our team specializes in rescreening and enclosure repairs that will give your outdoor spaces a complete facelift. Aside from aesthetics, rescreening increases functionality and adds value to your home.
SCREEN REPLACEMENT, REPAIRS OR SCREEN ENCLOSURE REFURBISH

TAKE A LOOK AT JUST SOME OF OUR COMPLETED PROJECTS
FOR A FAST FREE ESTIMATE CONTACT US TODAY


Awesome reliable company with awesome professional guys that work fast and owner John is a genuine honest man which you can't truly find nowadays. I am pleased with the affordable quote, the professional and awesome work I had done on my screen job. I highly recommend John and his crew to anyone that needs a screen job, they are seriously awesome in all ways! 👍❤️🙏


Mina Milos (Creating Reality)
7/12/2022
The owner, John, was the first (and one of few) to return my call and visit my home to provide an estimate - and, it was a Sunday! He provided a clear, reasonably priced estimate and answered my questions. Given we live in an HOA community, we had to wait a bit to get approvals, but when we were ready Affordable Screening Plus was able to schedule me within about a week. John told me it would be 6 hour job, and it sure was. The two guys put it up professionally, measuring everything to make sure there was a tight fit. They even made sure the screen door closed "whisper" quiet before calling it a day.

Very happy customer, can recommend in all aspects of the project.